TIME
Create balance in all areas of life, realise goals and gain time for the essentials.
TIME
Create balance in all areas of life, realise goals and gain time for the essentials.
"The intuitive mind (self) is a sacred gift and the rational mind (ego) is a faithful servant. We have created a society that honours the servant and has forgotten about the gift."  Albert Einstein
In the face of developing time-pressure, stress related illnesses and burnout, classic seminars on time- and self-management, fail miserably. Time-management is nonsense - nobody manages time, you can only manage yourself. During this Time-seminar you experience, that next to methods,  most of all the right attitude is crucial to effect-fully manage, lead and coach, yourself and others....and how to gain 14 years of additional ( life-) time.
Situations
"actually I should:
work on topic X, finish project Y, realise goal Z, talk to employee A, start innovation B, comply with arrangement C, develop strategy D - and so on......
There simply aren't enough hours in a day.Time is missing!"What about family!? Friends!? Time-off!? Is there any time left for myself!?"
Sometimes we live our lives as if we had more than one. The essentials get postponed until much later, it has to be dealt with under time-pressure or  as an opportunity is missed all together.
At the end, we're upset about ourselves, experience stress and have the feeling of not to getting much done at all. pressure increases, the essentials are neglected.  We're just not feeling well and there are more conflict situations. Are these early signs of burnout?
Contents and benefits of the TIME-seminar.
Building on the four-dimensional structure of X-navigation, during the Time workshop, your're made aware of your personal resistance pattern and clear solution-strategies are established and integrated. The tricks of self-betrayal aren't slowing you down any longer. You navigate safely and with supreme ease towards your professional (and also personal) goals.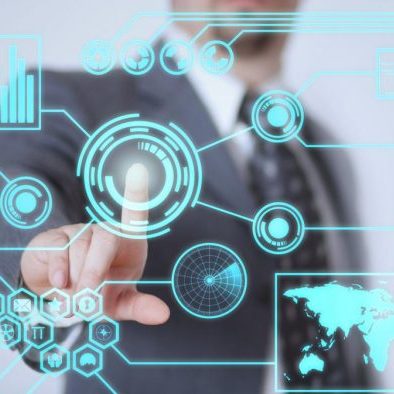 You experience...
Clear and exiting professional and personal goals!
Getting rid of 'side-shows', that hold you back!
Strengthening your self-competence and self-efficiency!
invigorating solutions for instant, practical implementation!
how you manage, lead and coach, yourself and others more effectively
how to successfully get the balance of all areas of your life right
how you safely, cleverly organise and find more time for the essentials.
effective strategies how to gain 14 years of precious time!
 Target-group
managers, key-employees, project-managers, co-entrepreneurs and 'all those' wanting to experience, how to realise professional and personal goals without hustle and bustle or stress, but by saving time with supreme ease.
We do it differently
In the TIME seminar, you are not force-fed, having to take in massive amounts of information, process little, without consequences in everyday life. More knowledge doesn't produce change, but changing your inner composure and attitude does. Through our integral LeadingX approach and X-navigation, building on experience and attitude, we achieve lasting practice-transfer.
Start thinking what you do with the extra time at hand. Don't loose time. See for yourself and book now! Tomorrow is going to be today's yesterday.
 Participants reviews
"Time - perfect for those torn between family, job and social engagements. You're getting the tools to manage and focus on the important things in all areas of life."
Harald Tschenett, Produktionsleiter Duktus Tiroler Rohrsysteme GmbH
"Now I work clearer and more focused on the right and important challenges and like that, get lots more done than before."
Claudia Spiegl, Spiegltec
"Most of all, the recognition but also opportunity to adjust and change one's own attitudes and strategies, was effectually conveyed."
Christian Peintner, Spiegltec
"It's not time but yourself, you need to manage. This you realise and experience, through many practical and easily understandable examples, during the Time seminar.
Andreas Moreau MBA, Unternehmer, Fashion & Sports MOREAU
"Really great - the conveyed tools can be used in one's work -, as well as one's personal life."
Inge Bihler, PLANSEE Composite Materials GmbH
"I recommend this seminar to anyone, who wants to advance in life!"
Rene Priller, CERATIZIT Austria GmbH
Are you running a company?
Are you leading a team?
Do you manage employees?
Do you have communications with customers?
Do you run projects?
Do you live your life with awareness?
Have a conversation with us!
... or secure your place in this seminar
and benefit from LeadingX > Xperience creates Xcellence  (experience creates excellence)
Please check for available dates and make an appointment!
Or contact us and we'll discuss your individual in-house seminar, coaching or training-program with us, at the Xacademy.