Robert Schwarz
Xpert for digital transformation based on analog development
My Mission
Mastering digital success with analog development
The Challenge
The Economist reports that 70% of today's top performers lack the qualities they need to succeed in future digital transformation roles.
At the same time, 87% of C-level executives consider a lack of engagement as one of the greatest threats to their organization.
Entrepreneurs and managers ask themselves the following questions that are crucial for the future:
How can the new leadership quality - change competence - be learned for the new digital world?
How can I aim for ambitious goals with a stress-free mindset without being burnt out again?
How can I deal confidently with conflict and stressful situations?
How can I transfer joy and enthusiasm to my employees through the power of my personality?
To develop digital innovation, you have to develop yourself analog!
I will help you develop into a charismatic leader as a high-potential and manager in digitization projects within a very short time.
You will learn what it means to lead yourself and others with ease and to successfully shape the digital transformation in your company.
What do you get out of it as an entrepreneur?
Employees as "entrepreneurs in the company" and thus higher income and growth
Digital innovations non-stop
High employee satisfaction and low fluctuation
As a manager and co-entrepreneur, what do you get out of it?
• Permanently high satisfaction and meaning in the job
• Change becomes a passion for you
• You are not familiar with stress and dissatisfaction
What do I stand for?
I design and represent contemporary and pioneering approaches and work with my customers on:
a holistic approach, in which cognitive, emotional and physical aspects are connected to one another in order to increase personal effectiveness, inner clarity and success security
Utilization of unused potential
Analysis and development of leadership and communication patterns in a practical way "in the workplace" and on the part of those involved
My clients include companies that are in the midst of the upheaval of digital transformation, from small and medium-sized companies to international companies. I speak to managing directors, decision-makers, executives and corresponding teams and accompany them on their way to developing their own potential and transforming the company.
As a Detached Leadership Xpert, I focus my trainer and consulting work on the human factor. Going more and more into the depth of these tasks, the focus is on the topic of attitude-based self-management, which is the core of my training. That's what I do as a trainer and expert about attitude-based self-management for managers in digitization projects.
Xperience of Robert
Robert has been working as a development project manager and portfolio manager in digitization for over 16 years. At the age of 26, he was able to take on management responsibility and develop team members into digital innovators and leaders.
In the role of Product Owner and Program Manager, he succeeded in establishing development methods such as Agile or Scrum, which were still highly innovative at the time.
He quickly realized that in the end it was always the human factor and their attitude that determined whether the innovation was successful in the market or not.
Nowadays in particular, the focus is more on people than ever as innovators and idea generators. To be able to master this challenge, employees and managers need the ability to lead themselves before they can lead other people.
Through his many years of practical experience as a digital leader and innovator, the knowledge of various training and further education and the experience as a coach and trainer in personality development, he offers a perfect mix to take executives from the digitization industry to a new level of attitude-based self-management and innovation to lift.
My Services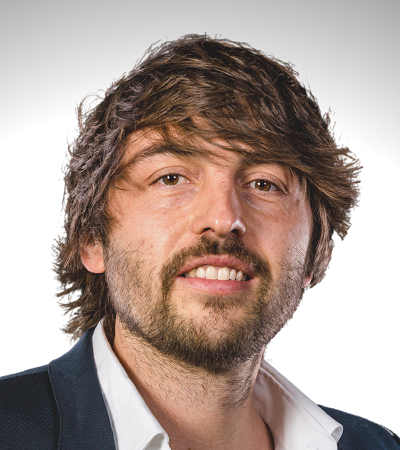 Kontakt
Schwarz Robert
Erich Käsnter Weg 36
90513 Zirndorf
+49 157 3728 6663
www.linkedin.com/in/schwarz-robert/
Seminar LeadingX10
High Performance Leadership and Change Xperience
Im Seminar X10 verinnerlichen Sie nachhaltiges Leadership auf der Ebene von Einstellung und Bewusstsein für Ihren beruflichen und privaten Erfolg. Mit den 10 Erkenntnissen für aktives und entspanntes Handeln erleben Sie Wege zu mehr Selbst-Motivation, Klarheit, Gelassenheit und Mut. Die Interessen des Unternehmens stehen wieder im Einklang mit persönlichen Bedürfnissen und Werten.
Fit for Change and Innovation
Mindset und Tools, wie Sie Change meistern und Ihren Innovationsvorsprung ausbauen.
Verständnis, wie Change-Prozesse ablaufen und was diese auslösen. Hilfreiche Grundhaltungen für den Wandel. Menschliche Seite von Widerständen und Beweggründe, mit Widerständen umgehen. Werkzeugkasten mit praxiserprobten Interventionen, um innovative Lösungen zu generieren.
Agil Agieren
Projektmanagement für dynamische Zeiten
Klassisches Projektmanagement versagt kläglich in einer komplexen, schnelllebigen Welt. Zwei Drittel aller Projekte scheitern! Ein neues Umfeld erfordert auch neue und agile Kompetenzen. Agil ist keine neue Methode. Es geht um eine vertrauensvolle, kooperative Einstellung und effektive Methoden im Projektmanagement. Denn nur so können Veränderungen und Herausforderungen gemeistert werden.
Experience Robert Schwarz and LeadingX - Xperience 4 Xcellence (experience creates excellence)!
Please contact Robert Schwarz, or secure your place at one of his open-seminar dates.