Vitality - The energetic and efficient leader
Vitality
Work- life- stress, exhaustion, first signs of burnout? Is it time for a conscious break? Refuel with new energy to master work and management, on a daily basis, so you can live a more energetic life, and thus are permanently productive and innovative. Through the 'Vitality'-workshop, let yourself be inspired and encouraged to practice ongoing self-care! Make use of the latest knowledge and experiences from research, as well as from applied practice. This shows, how vitality, resilience, relaxation and physical health, as well as mental well-being, can be cultivated thus practiced, in your daily work- and personal life..
Do you, or people in your environment, possibly go through something like that?
The demands, the pace and the complexity are increasingly relentless. Time-pressure, intensification of work, increasing bureaucracy, permanent availability and constant changes, have become normal in everyday life. Often, there is also a lack of employees, specialists and managers.  In all of these circumstances, it is difficult to keep an ongoing sense of joy, self-motivation and energy.
The consequences: constant stress, pressure, conflicts, fatigue, headaches, listlessness and symptoms of depressive, up to total exhaustion.
Current studies confirm: around 70% of employees are not really healthy.  Our society is deeply exhausted and depression is the number one sickness.  Many, even too many, are either not at work or only with half the energy, de-motivated, without joy or a zest for life.
Physical and mental health are often still a taboo subject.  Putting your head in the sand and repeating the mantra  "the doctor will fix it, or pills and medication will be the only compensation", are all too often only desperate  attempts to find a solution or an escape route.  An alarming number to exemplify and take note of: in Germany alone, the sales of the medication Ritalin have increased fifty-fold times  in the past few years! (x50!)  And down-times for psychological reasons, as well as early retirement and phenomena such as inability to work, presenteeism or duty by the book, lead to immense costs -  that are not visible in the balance sheet of a company.  In Germany alone, the total costs are estimated at around 500 billion euros.
Our solution: prevention instead of aftercare
Health is our greatest asset and the basis for all active creation.  However, we humans and especially managers are often not very careful with it.  Staying healthy works out to be much cheaper than getting healthy.  In any case, the time commitment and the costs for aftercare and different therapies, are significantly higher than those for maintaining our health.
It's a bit like driving a car.  If you do not take the time to refuel your car, depending on the speed and fuel consumption, you will sooner or later break down.  Most likely in very unsuitable, ill-timed situations.  It does not have to happen.  Refuel in time!
Our "Vitality" workshop offer takes you into responsible health promotion and creates awareness of your energetic and healthy lifestyle.  You experience, how you despite shortage of time or hectic pace,  can gently regenerate, relax and refuel.
If you are full of energy and healthy at your workplace, you are full of energy and life-force, more innovative and more productive.  Take care of your own health, your vitality, your inner balance and your resilience, and become a role-model for your team and for the people in your organisation.
Goals and benefit
Take your health into your own hands, take responsibility for yourself and further expand your health-skills.
Benefit from new attitudes and effective methods that consistently strengthen your mental-  and physical health. During this seminar, you'll refuel with fresh energy and discover new sources of power, as well as internal resources, that you can use effectively in everyday life.  Learn and experience what it is like to relax and regenerate yourself, in a stressful everyday life.
After our seminar,  with  fresh vigour and a new awareness of healthy-living and working,  you will be able to recognize signs of burnout in yourself and your employees, and as a manager, address them professionally and thus will be able to counteract them early on.
Experience on your own body, how its inner attitude and physical posture influence each other, and how mental- as well as physical health can be controlled. You'll learn to relax in everyday life, achieve more with less energy and get an overview about relaxation and mindfulness techniques, mental training, resilience- and stress-management.
Topics and contents
During our Xperience Vitality workshop you'll experience the holistic approaches and methods that decisively promote and strengthen your cognitive, emotional and energetic abilities. You can look forward to theory and practice in the areas of nutrition, exercise and relaxation, as well as practical exercises and experiments, that ensure a sustainable implementation and integration, in your professional- and personal everyday life.
Additionally, you'll learn a lot about burnout prevention.  Such as, how you can recognize in yourself and others, the signs of burnout, and which measures you can take to prevent burnout, how to recharge your batteries and how to beat the arising feeling of burn out. You will understand, what it specifically means to lead a healthy life, as well as  to manage healthily.  Here also, the following applies: As a manager, you can actively shape the work contexts of your employees, and thus make a decisive contribution to the particular performance of your employees.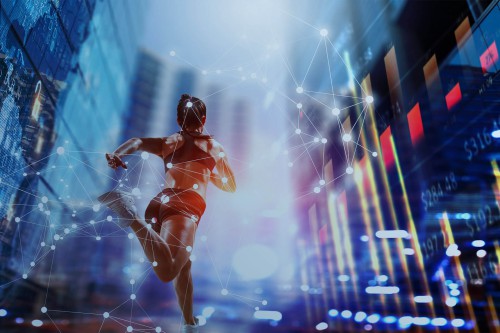 You benefit, because awareness and attitude...
... are the basis for vital and healthy working and living.  Our attitude-oriented approaches and experiments address the cognitive, emotional and energetic area in equal measure, and make the interactions tangible.
During the seminar you will experience the effective connection of theory and practice.  After the seminar, you will be able to recognize early warning signals in terms of illness, thus can take early countermeasures for yourself and others, and grow to become a responsible and caring manager.
Organisational details
The "Vitality"- workshop begins on the first day at 4 p.m. and ends on the fourth day at around 2 p.m.  To further integrate "Vitality" and the opportunity to refuel even more physically and mentally, you can optionally book additional appointments, with a voluntary supporting program.  There are no additional costs for the seminar, but only expenses for the hotel and chosen special treatments, which have to be settled directly with the hotel.
As a little taster, you can find some impressions of the hotel on their website  www.theresa.at
The coaching team :
• Markus Gruber  -  trainer, coach, and someone who realises and manifests opportunities
• Lisa Riedl -  coach, shiatsu-therapist and wellness-trainer
• Stefan Egger - nutritionist and dietary chef
Are you running a company?
Are you leading a team?
Do you manage employees?
Do you have communications with customers?
Do you run projects?
Do you live your life with awareness?
Create and nurture your own health?

Have a conversation with us!
... or secure your place in this seminar
and benefit from  LeadingX > Xperience creates Xcellence (experience creates excellence)
Please check for available dates and make an appointment !
Or contact us and we'll discuss your individual in-house seminar, coaching or training-program with us,  at the Xacademy.