Lead & Coach
Inspiring, managing and coaching people and supporting them to become co-entrepreneurs
Lead & Coach
Inspiring, managing and coaching people and supporting them to become co-entrepreneurs.
With a bad managers, great employees leave! ... or don't turn up in the first place!
With "Lead&Coach" great employees join and stay,  and subsequently evolve into energetic co-entrepreneurs!  Leadership is THE competitive advantage!
Why do we need "Lead&Coach" in management?
Radio was on the market for 38 years, before it finally it was widely used. For television it took 22 years, the iPod 3 years and the iPhone 3 months, to  be established on the market.  Current products from the software/App area will be used by millions of people, within a week. Increasingly shorter product cycles, a shortage of skilled workers, less willingness to work and a completely new work-motivation among the employees, are just a few examples that require from all of us, to be more agile and innovative.  Everyone can feel that rigid leadership-models and management-methods dating from the last century, are no longer suitable.  Performance is subject to constant change.  Before we look for agile and innovative employees, we need agile and innovative managers.  A leader, who is not just a good professional or manager, but who can inspire, lead and coach people and thereby generates co-entrepreneurship.
Where did you and your managers learn how to lead people, and how long ago was that?  An apprenticeship to become a skilled worker or a technician takes three to four years.  Then the employee knows how to work with e.g. wood, steel, electronics or computers.  In addition, these specialists must undergo regular further training to keep up with the times - so that he/she won't be left behind.  How long does the training to become a manager or entrepreneur take, or  to learn how to deal with people?
Often this happens overnight, by receiving new business cards or through attending  a 'two days pressure-cooker seminar', so that you can claim: I also did a seminar like that!  So, when was the last 'management update', so you can keep up with the times?  Dealing with people is much more complex and challenging, than dealing with wood or steel.  Consequently, does it come as a surprise that many employees are demotivated, switch over to the competition or change the industry they work in, altogether. Or why is it almost impossible to find new employees at all?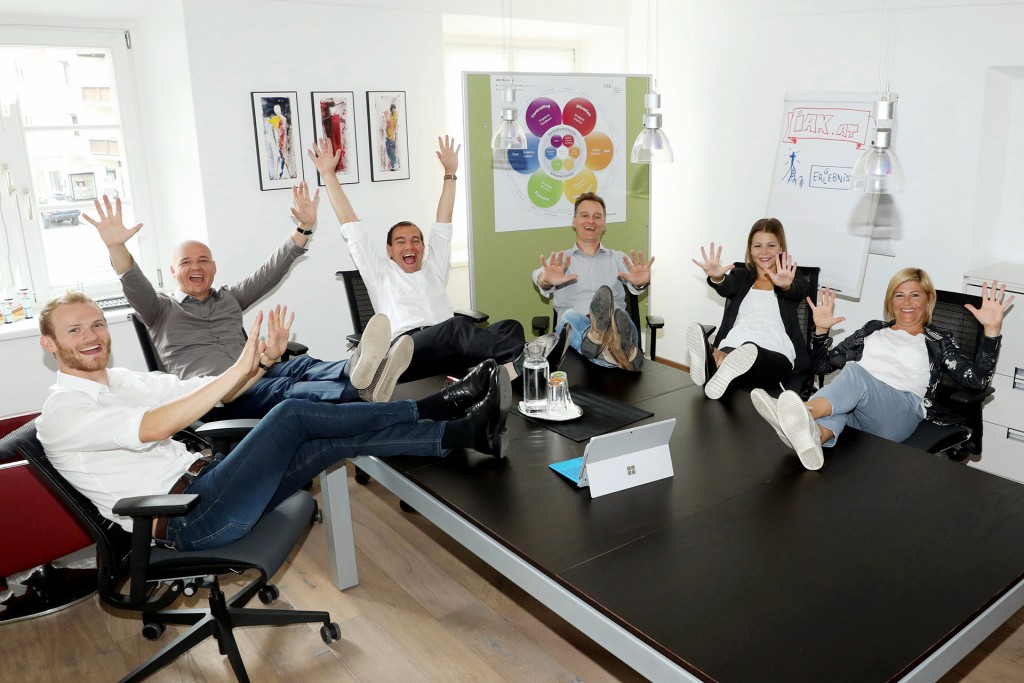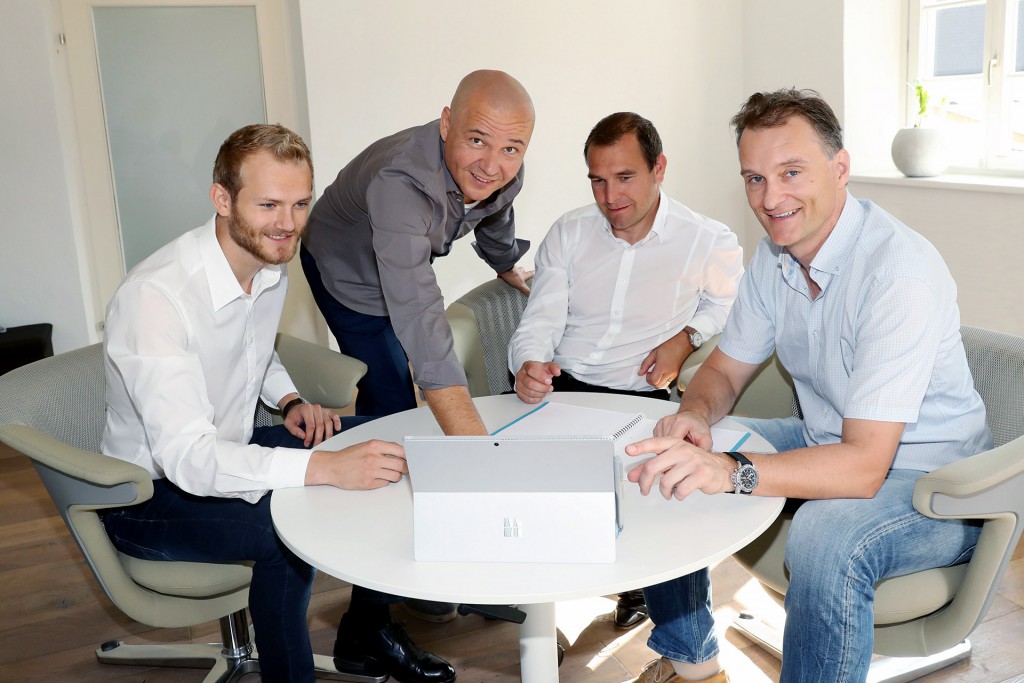 Leadership models like the manager as a coach, agile leadership, servant leadership, lateral managing, new work and self-organization are not an outlook into the future, but a current prerequisite for mastering current and future challenges.  Nowadays managers have to be able to respond flexibly to a wide variety of employees. This is the only way for companies to display productive self-organisation. Consequently you become attractive to top performers and high potential employees, tie them to the company and create sustainable performance-motivation.
Contents and goals of Lead&Coach
The goal of "Lead&Coach" is to give managers every possible capability available, to enhance their successful managerial work for the future. But it is not just a matter of expanding specialist knowledge or management techniques.  Much more,  LeadingX intends to achieve, a deep anchoring of the knowledge in the participants, which thereby leads to a sustainable attitude-  and behavioral development.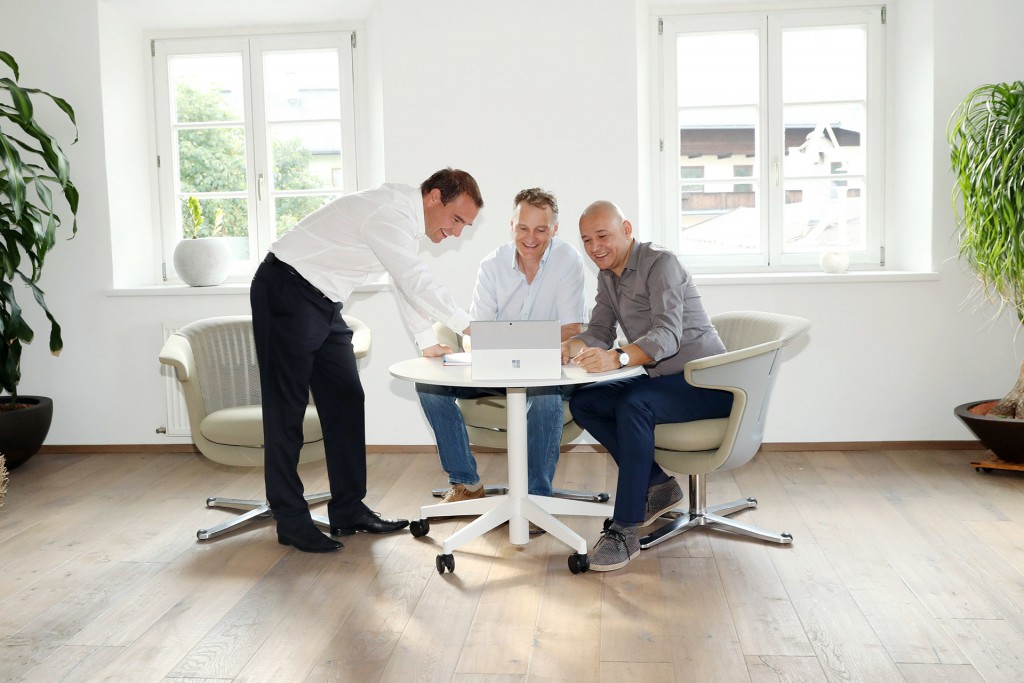 Topics
Reflecting and optimising your own leadership role and leadership style.
Leading principles and methods for a more agile management: instruct powerfully, train effectively, coach individually, delegate skillfully and achieving effectual self-management.
Utilizing management tools effectively,  with the right attitude.
Specifically supporting employees, actively challenging them, communicating effectively and providing valuable feedback. (criticising without attacking or being hurtful,  employees interviews, ...)
The manager as a coach and coaching methods in employee's management.
 The world of VUCA-(volatility, uncertainty, complexity, ambiguity) and its consequences.
Your benefit
Benefit from our many years of research and experience of thousands of events and our attitude-oriented services.  Create an advantage and added-value through exemplary managers, who attract the right employees with the right attitude, modern management tools, and thus develop co-entrepreneurs and tie them to the company.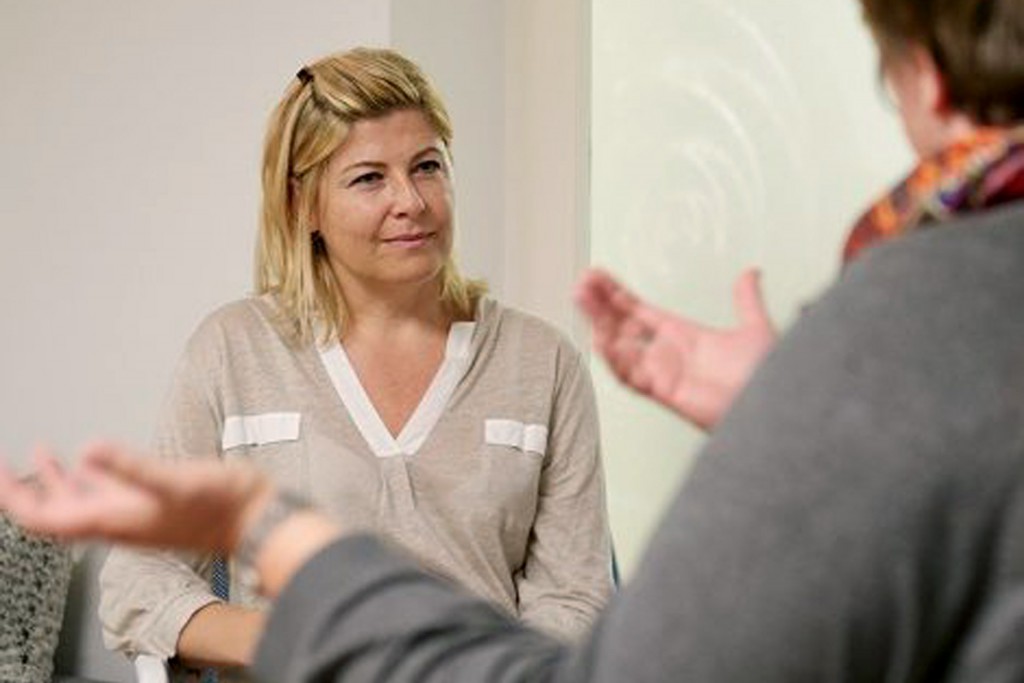 Specifically, "Lead & Coach" offers you
motivated and creative managers and co-entrepreneurs
flexibly overcoming current challenges
co-entrepreneurs who think and act with agility
employer branding, employee-loyalty
significantly better results: sales profit, thrilling customers, market shares ...
significantly better experiences: corporate-climate, employee-motivation, team-spirit ...
Are you running a company?
Are you leading a team?
Do you manage employees?
Do you have communications with customers?
Do you run projects?
Do you live your life with awareness?
Have a conversation with us!
... or secure your place in this seminar
 and benefit from  LeadingX > Xperience creates Xcellence  (experience creates excellence)
Or contact us and we'll discuss your individual in-house-seminar, coaching or training program with us, at Xacademy.