Leading Purpose
Discover meaning, professional calling and live branding.
Leading Purpose
Discover meaning, professional calling and living branding.
According to current studies, nine out of ten employees are not really motivated and don't follow their professional calling.  This has fatal effects on the employees' satisfaction, their health and the performance of the company.  It is also frightening that the number of sick-days, or of early retirement, due to mental illness increases incessantly.  Depression is the number one disease in the industrialized world.  The dark shadow of senselessness is spreading more and more!
How should an electrical device work without power supply?  The same applies to you! Without a connection to your source/essence, without purpose and without a mission, real inspiration and performance are impossible. It lacks energy!  Are you really motivated? Are you really inspired?  Are you happy?  Or are you too often without drive, do you feel burned out, empty, and simply exist, function automatically?
Then you are not present! Not there for others and most of all not there for yourself. The consequence is a professional or personal seeking, diversion  or behaviour of distraction, desperate attempts are made to fill the void within one's soul and within the company.  Maybe your life is busy and full of many distractions, but is it actually fulfilled?  You will never get enough of what you don't really want. Just knowing what we do for a living, can in the long run, NOT  replace the question of what is it all for, or why am I doing it all?
Each of us is endowed with a special potential and unique talents and carries his/her personal mission within him/her.  This purpose triggers a burning longing, a desire that needs to be lived. More and more people have the need to reflect about their own direction, to find their own vocation.  Changes to requirements, new possibilities, career-steps, professional reorientation, crises or coincidences are often serving as triggers, to restore the connection to the essential and the inner energy.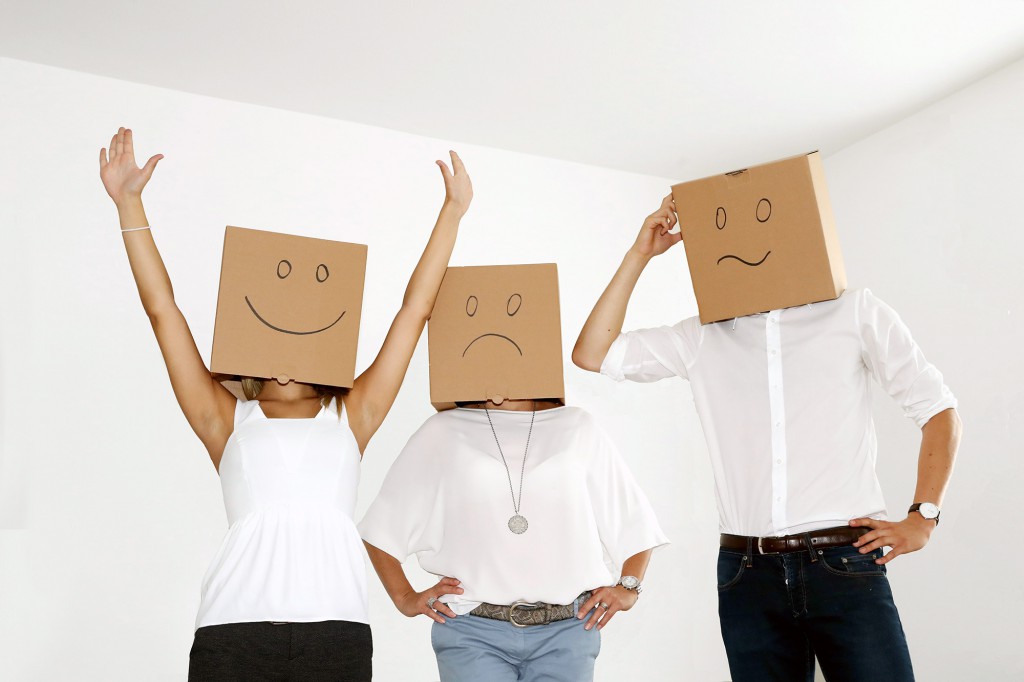 Contents and benefit of the seminar/coaching for 'Leading purpose'
If an electrical device does not work, we must first check if the power supply is disrupted,  if it isn't switched on or whether the battery is empty.  That is exactly what we do in our seminar 'Leading purpose'. We'll reconnect you to your core-energy and  help you re-charge your battery.  The innovative seminar or coaching process gives you orientation,  courage and energy.  You become aware of your inner talents and start to feel powerful and self-confident.  You focus on your strengths and talents and have formulated your brief, your mission statement, your personal values ​​and your individual question of meaning.  That is the key to your personal and professional career.  This is how you feel authentic, inspired and in contact with your own inner guidance.  You are motivated and want to inspire and bring others further, even move things along also.  Not don't only do your job, don't just focus on your career, but experience your real calling.
By focusing on talent and meaning, the fluctuation rate is demonstrable  up to 44% lower, whereas the productivity increases up to 50% and profitability increases up to 33% !
That's what we do differently in the 'Leading purpose' seminar.
Through attitude- and experience-oriented methods, that address mind, intuition and the unconscious, we create a practice-oriented and sustainable development process.  Our integral approach is based on the basics of Gestalt therapy, the systemic and the salutogenesis and includes proven methods, such as: work on values, morphic resonance, recognized mental techniques, supportive personality-analysis, associative exploration and eye-opening experiences/ WOW moments.  We will accompany you on your individual journey with well-founded impulses, without you giving up 'the driver's seat'.
You can benefit from 'Leading purpose' and the inexhaustible connection to the core-energy either in seminars or in individual coaching.  Why not register now?  As, the more you find meaning in your work, the greater its energy, your joy and your performance and the better you get paid.  Then the company is also much more successful and attractive - for customers and employees! ... and the best thing is that the week has five more days!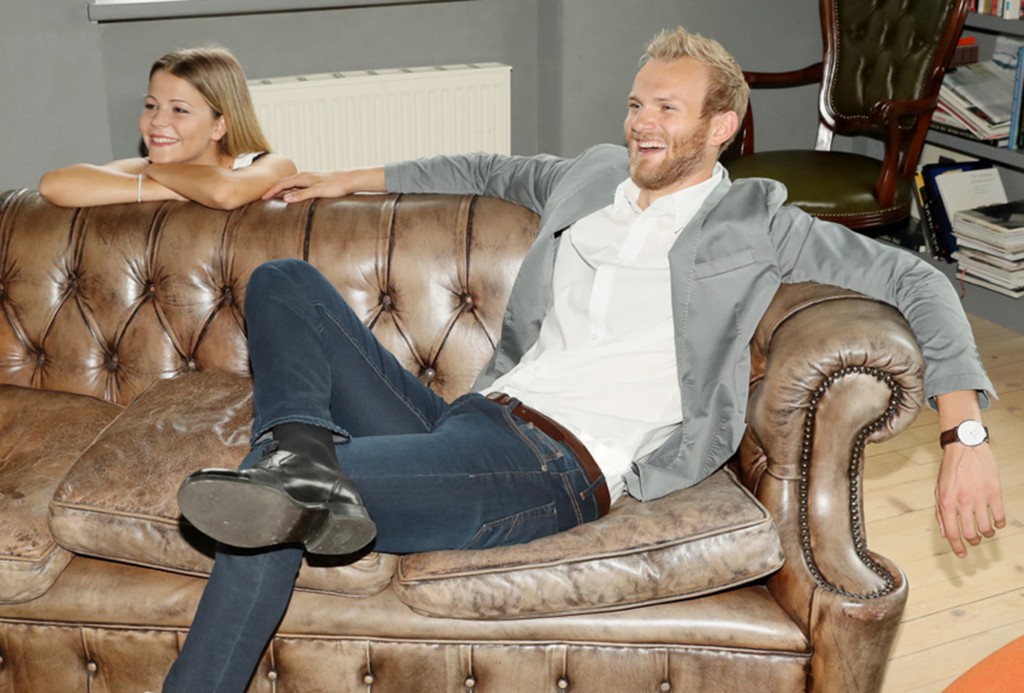 Registration and dates
The laboratory of talent and meaning, consists of six coaching units of two hours each. or a three-day seminar.  The investment for this is  € 1200 each, and takes place in the 'XLaboratory'.  Your adventure for your vocation and professional calling begins now!
Simply register for the seminar now, or give us a call and arrange your personal coaching appointment.
Lisa Riedl, +43 664 511 34 60, E-Mail: lisa.riedl@LeadingX.com
Markus Gruber +43 664 1 888 444, E-Mail: markus.gruber@LeadingX.com
Do you still have any questions?  Contact us!  We're look forward to be hearing from you ...
Meaning and purpose for companies and organisations.
Based on your personal meaning, your mission and vision, an authentic personal brand almost automatically arises.  Personal branding does not stem from a fake, embarrassing  pretense from the outside- , but is created through authentic being.  You allow your natural charisma to unfold, through an internal process, that is reflected externally and radiates through your life.
People play in the differentiation from competition, the decisive role.  Everything else can be copied.  Place your employees even stronger and more focused in the centre of corporate communication.  There is no better PR, nor more effective advertising.  Your brand becomes more personal, remains authentic and is anchored with emotions and stories.  You become a magnet for new customers and new employees.  As a result, you continuously expand your pool of brand ambassadors.  The basis for this is "Leading purpose".
Instincts no longer tell us what we have to do.  Religion no longer tells us what to do, and tradition dictates less and less what is allowed.  The profession has become the most important area of ​​experience for meaningfulness.  More and more departments, specialty-demeanour, increasing diversification and fragmentation, make it increasingly difficult to experience meaning and make your own contribution to the customer's benefit.  Meaning and your own contribution to this, are a prerequisite for any sustainable, action- energy.  That's why many, sometimes too many ask, within the company: what am I doing all of this for?    We have lost sight of the real meaning and purpose.  Disorientation, conflicts and the feeling of alienation and frustration are the consequences.
On the other hand, we develop unexpected powers of motivation, when our actions serve a purpose and we experience our actions as meaningful and effective.
Especially in times of VUCA, disruption, upheavals and complexity, it is more important than ever to convey meaning, orientation and clarity.  This is the guideline for a common strategy, clear decisions and motivated implementation.
Scientific studies and practical examples from successful organisations clearly show: purpose pays off!  Purpose-oriented companies have a significantly higher performance and grow four times faster than organisations with no sense-orientation.
The study stating: "the engine of this global and mobile world is talent", sums it up: qualified specialists and forces and sense orientation are the most important resources for companies, in order to sustainably strengthen their competitiveness and innovative ability.  But if you want performance, you have to make sense and offer meaning!  Also in' war for talent' and in recruiting, meaning proves to be the most important differentiation to the competition.  This is the only way to become permanent magnets for high-potential performers.
What meaningful offers do you have for people in the company?
Discover the meaning and purpose of the organization with 'Leading purpose.'  Meaning gives orientation, clarity and focus: purpose orientation provides  inspiration, motivation, self-confidence and energy for the company's success, fulfillment and contribution to the whole.  Experience your company as a lively and healthy organization, where people bring in their full potential,  develop further and make a significant contribution to the success of the company.
Book your place at the seminar or personal Coaching for 'Leading purpose" now!  Or contact us and we will discuss your sensible company-innovation.
Are you running a company?
Are you leading a team?
Do you manage employees?
Do you have communications with customers?
Do you run projects?
Do you live your life with awareness?
Have a conversation with us!
... or secure your place in this seminar
 and benefit from  LeadingX > Xperience creates Xcellence  (experience creates excellence)
Or contact us and we will discuss your individual in-house seminar or training program, with us at the Xacademy.