Thrilling new and existing customers & increasing profits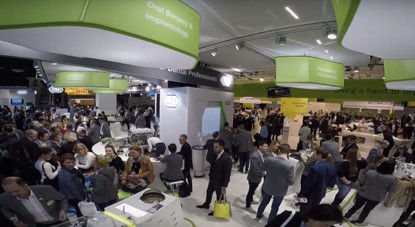 Thrilling new and existing customers & increasing profits
---
The trade fair business
is also shaped by dynamic changes, digitalisation and global competition. It's an increasing challenge to get customers to visit trade fairs, to offer a real USP, to offer differentiation and useful experience for the customer, while achieving the goals of the trade fair. Now: all information is available online at any time, videos, pictures, evaluations and references facilitate easier purchasing and often make visiting a trade fair unnecessary.
Because of that, sales people at trade fairs are faced with new situations: customers are well informed, can easily compare suppliers, and have higher expectation of customer service.
Many suppliers react to that with a 'bigger, technically advanced, more expensive' exhibition stand. Those trade fair  'cathedrals' grow to the sky or use an enormous chunk of trade fair area. The cost/effect ratio is questionable and rarely achieves the desired goals. In order to cut costs, many trade fairs are happening less frequently.
Every trade-fair customer knows of some overwhelmed, halfheartedly acting, badly motivated, stressed trade fair advisor and of their 'scaring-customers-away-program'.The opportunity, of a personal meeting and the emotional experience with a well motivated and competent trade fair team, is totally missed. Only there, it would be possible to work out an crucial advantage, real differentiation and lasting distinction to the competition.  
---
Experience with the LeadingX-approach, what "state of the art" at a trade fair is, how it can strengthen your brand and increase customer-loyalty as well as turnover and profits.
"One video speaks louder than 1000 words!" Have a look to see what's possible with a great trade fair team. 
---